In the build up to the Sales Innovation Expo on 10-11 November 2020 at ExCeL London we're putting on a series of webinars to help keep you up to date with the latest developments in strategies and technologies.
Join us for our webinar and prepare your brand to survive and thrive in the post-lockdown world!
Webinar: The five biggest sales mistakes in a changed world
Thursday 17th September, 15:00 – 16:00
COVID-19 has fundamentally changed the way buyers behave and sent a shockwave through sales teams globally. All the early signs suggest that these changes will be long lasting, if not permanent. Client expectations will be significantly different and salespeople will need to adapt to survive and thrive in a changed world.

Drawing on the latest research and insights from both buyers and sales leaders, this session will:
Reveal the significant changes in the way our clients are buying since the pandemic began
Share research and insight into what top sales professionals are doing differently right now
Identify the top five mistakes your sales teams are making and how they can avoid them
SPEAKERS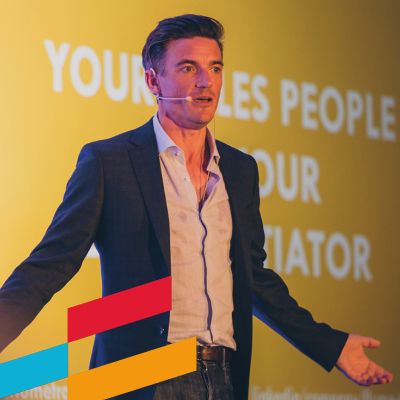 Raoul Monks, Founder & Director, Flume Sales Training
Raoul is the Founder of Flume Sales Training and he is driven by helping businesses navigate their way through the COVID-19 crisis in the strongest way possible. Flume work with companies to get them in the head of their clients to create the most powerful sales and marketing approaches possible. They are well known within B2B markets for their focus on driving measurable sales impact through the training they provide.
.