Scale Your Sales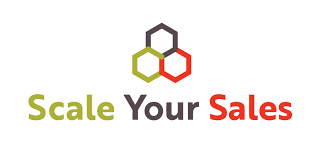 Re-Imagining Revenue Growth through Customer Excellence & Sales
Scale Your Sales helps organizations close the gaps to growing key customers, accelerating your sales results, and increasing value to customer outcomes, giving your business the competitive edge.
Some of the problems our customer faces are high churn rates or dissatisfied customers, unpredictable sales revenue and revenue not accelerating fast enough.
The pandemic has accelerated buyer behaviours to increase self-sufficiency that requires more focused seller engagement, delivering higher impact in less buying time.
Starting with our SCALE Evaluation analysis of your people, processes and customer growth strategies.
We help Chief Revenue Officers, Sales Leaders, and CEOs, identify the moments that matter most to their buyers and orientate the revenue-generating operation to deliver on these moments and accelerate sales revenue.