Deals & Opportunity Management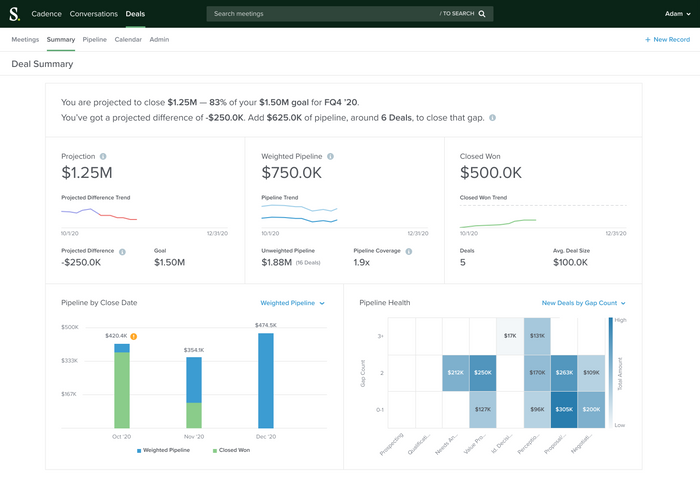 Pipeline problems are easy to understand. Sales leaders need more visibility. Sales managers want better data. Reps want more time to sell. Everyone wants more revenue. That's where opportunity management comes in.
Sales opportunity management means never being in the dark when it comes to pipeline. Managers can see reps' comprehensive pipeline dashboard. Quickly locate at-risk deals so managers can help reps take appropriate action. Get alert notifications that signal deal gaps and the likelihood to close, so you can drive next best actions and win more opportunities.