Conversation Intelligence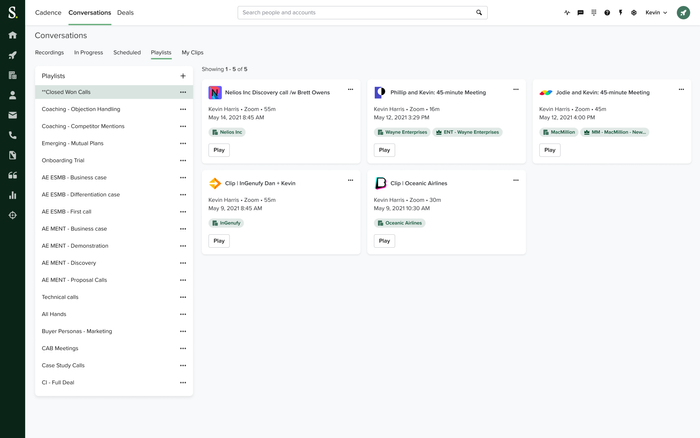 With Salesloft, you don't need a separate Conversation Intelligence solution. It's part of our all-in-one platform, making sales call tracking, coaching and scaling best practices easy.
Call Meeting and Recording
At the heart of Conversation Intelligence is call and video recording and transcription. Without a record of what was said and who said it, you're missing out on valuable information that can mean the future (or failure) of your next sale.
AI-Based Analysis Leads to Better Coaching
Salesloft Conversations highlights exactly where sales managers need to spend their time. Understand buyer engagement during conversations and identify sales call trends. Scan transcripts for keywords and phrases to pinpoint specific topics in conversations and jump to the corresponding moment.
Nail and Scale Best Practices
Salesloft Conversations with sales call recording allows you to build custom playlists of captured conversations and clips to create a Greatest Hits reel of fantastic calls — or examples of where sales went off the rails. That means your sellers can still learn even when you're not there to guide them in person.
...and more
https://salesloft.com/platform/conversations/