10 Oct 2023
Chrome Browser Extension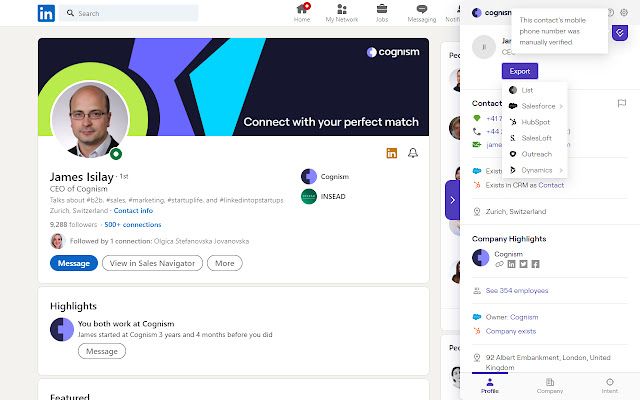 Access high-quality mobile numbers and emails for decision-makers
Stop wasting time on searches for potential emails and mobile numbers that result in unusable or no data at all 95% of the time.
Cognism helps you find and phone-verify your contacts on-demand with much greater certainty than ever before. That way, you can spend less time dialing wrong numbers, and more time having meaningful conversations that get you closer to hitting quota.
Win more and better deals with sales multi-threading
Give yourself the best possible chance of winning a deal by building relationships with multiple relevant stakeholders in your target accounts.
The Cognism browser extension gives you quick access to company employees and your prospect's coworkers.