Cadence & Automation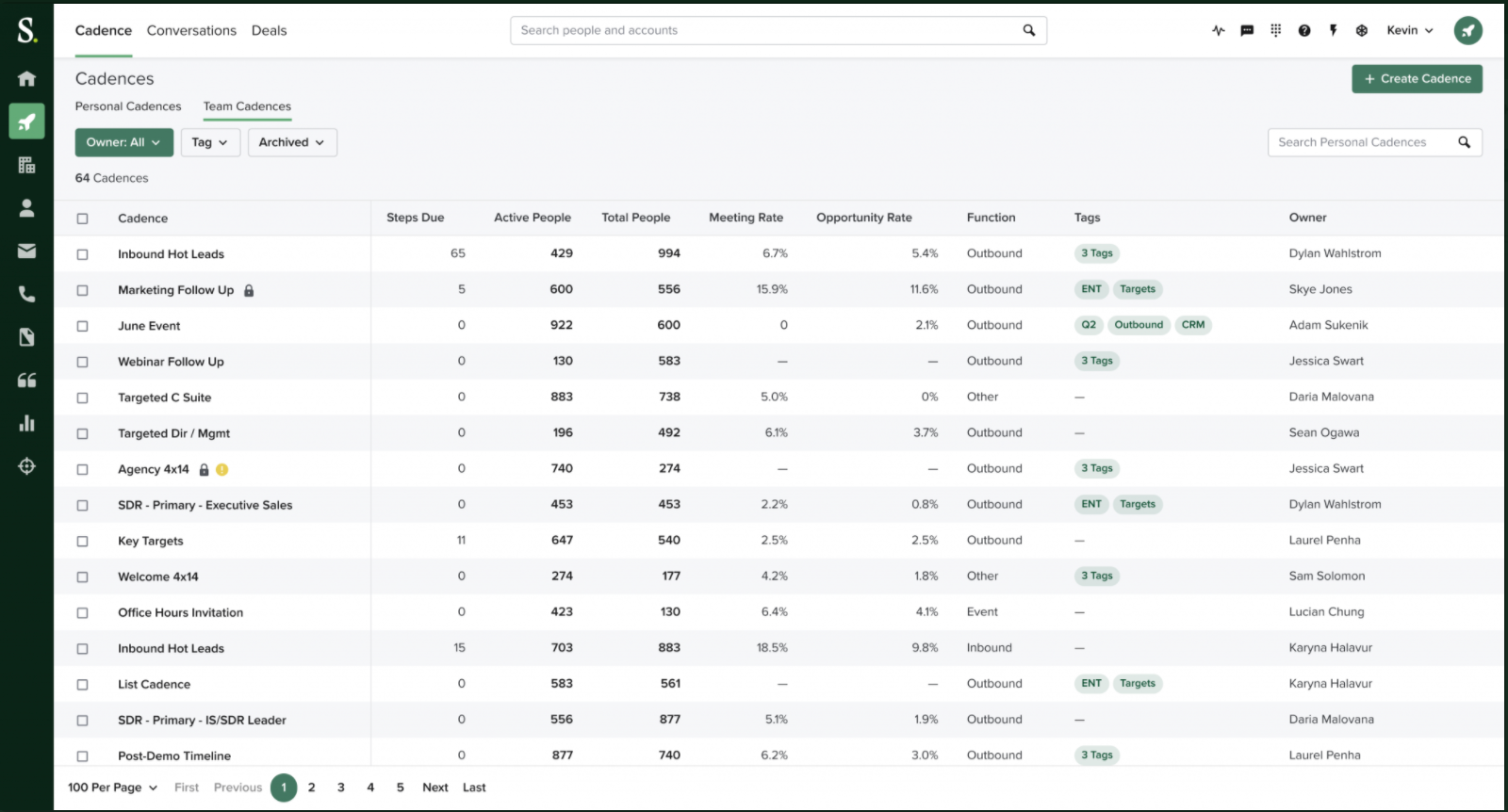 Automated yet customisable, cadence journeys walk reps through a number of multi-channel touches based on deal stage, job role, and more. Built-in flexibility allows sellers to create more dynamic, personalized experiences for their buyers.
New reps get instant access to successful sales plays, cadence examples, and best practices so they can quickly start producing revenue.