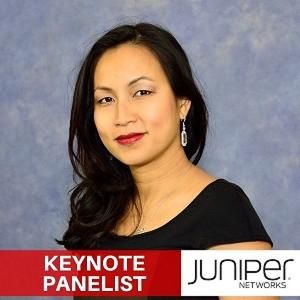 Hang Black
Head of Global Sales Enablement
,
Juniper Networks
Hang is a senior executive at Juniper Networks leading global sales enablement to accelerate the performance of the salesforce and channel partners.
Hang develops and delivers a strategic framework for consistently onboarding new reps, continuous talent nurture, and implementation of best practices in sales programs and tools. As an experienced leader in high-tech companies, Hang's expertise spans sales enablement, business development, marketing and engineering in large companies like AMD and Cisco as well as smaller companies such as Gigamon and 8x8.
Hang holds a BS in Chemical Engineering from the University of Texas at Austin and three patents for semiconductor manufacturing. Hang lives in Los Altos, California where she enjoys exploring new adventures and experiences with her two teenage children.