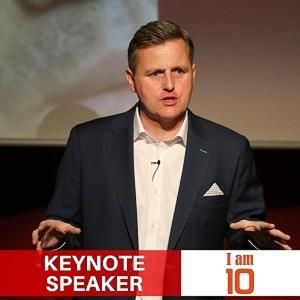 Gavin Ingham
Helping individuals and organisations to raise performance using the #IAM10 methodology. What differentiates high performers from good performers?
For the last two decades, this is the question that has driven Gavin Ingham to develop the #IAM10 high performance methodology for helping leaders to build high performing teams that fulfil their potential, improve motivation and focus, increase productivity, embrace change and grow sales.
The world is changing faster than ever. There is more competition than ever before. The global economy, AI, automation all mean that you and your people need to work with conviction, embrace change, maximise productivity and add more value to every situation. Good enough is not good enough anymore.
You need to be the best. You need to be a 10.