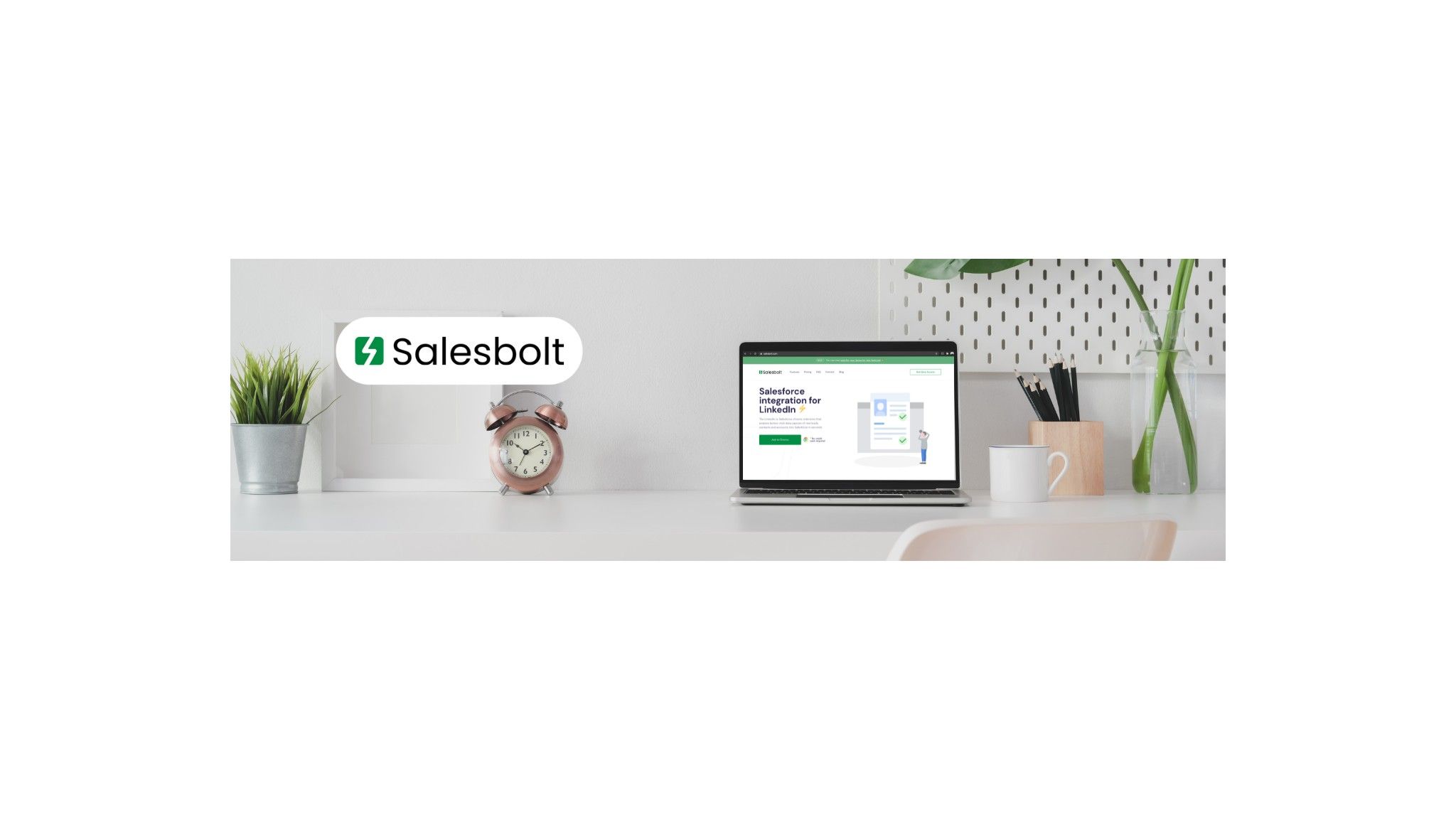 Salesbolt Chrome Extension:

Salesbolt's Chrome Extension for Salesforce allows users to automatically capture key fields from social media profiles without lifting a finger and automatically search Salesforce for any existing records!

Salesbolt Native Salesforce App:

Salesbolt's Native Salesforce Application acts as a trusty sidekick to Revenue / Sales Operations Leaders and Salesforce Administrators by providing the following:
Background data enrichment:

Find and populate LinkedIn Profile, Company URLs across the CRM, add further enrichment via our partner integrations (Clearbit API, Wappalyzer API and more)

Automatic background record updates and data-change alerts:

Salesbolt will periodically and systematically check all identified records and then check for new information. Better still we will even update the records into Salesforce under your own Custom Salesforce Fields (ensuring your original data is left intact) while providing you with a means to automate data cleansing and remove the need for your Salesforce users to manually update the CRM.

Use Cases:
Customer Success:

Our customers now know whenever an executive sponsor has left a customer organization and can proactively reach out to establish new alliances to prevent possible churn.

Sales:

Sales can follow the contact/lead onto their new place of work to evaluate new opportunities with their existing relationships opening up new sales channels from existing relationships with prospects who already know and trust your product or service.

Marketing:

Run evergreen campaigns effortlessly: Contacts and leads never go stale, with Salesbolt you can constantly refresh the marketing dataset to ensure higher coverage and overall marketing performance.
Address
651 N Broad Street Suite
206 Middletown
Astoria
Delaware
19709
United States